ADD/ADHD

Overview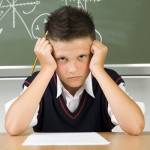 Attention-deficit/hyperactivity disorder (ADHD) is one of the most commonly diagnosed neurobehavioral disorders of childhood. According to the CDC, the rate of parent-reported ADHD among children 4-17 years of age increased by 22% between 2003 and 2007, from 7.8% to 9.5%. In 2012, the American Academy of Pediatrics recognized neurofeeedback as a Level 1 treatment for ADHD.
Education & Software

The BFE has worked with many practitioners to encapsulate their different methodologies into BFE software suites for ADHD assessment and/or training. Some of these methods are for ADHD only and others are for a wide variety of disorders that also include ADHD. Click on the links below to learn more about the techniques developed by experts in the field.
ADHD Assessment by Drs. Vincent Monastra and Joel Lubar, with Dr. Francois Dupont

This suite takes the methodology from the hallmark published study Monastra, Lubar, et.al. 1999 and turns it into an easily applicable ADHD assessment for children and adults. All necessary reference material for the assessment tasks is provided with the software.
Setting Up for Clinical Success and Specialized Application Scripts by Dr. Lynda and Michael Thompson

From two of the top leaders in the field biofeedback and neurofeedback, their methodology developed and applied at their ADD Centre in Toronto, was packaged into these two software suites. Applicable to ADHD, including various sub-types, this methodology is also applicable to a wide spectrum of disorders.
ClinicalQ and BrainDryvr by Dr. Paul G Swingle

This method supports techniques developed by Dr. Paul Swingle from over 30 years of practice and teaching in the field of psychology and neurotherapy. His method utilizes a clinical database and includes the use of harmonics for training. Applicable to ADHD, including various sub-types, this methodology is also applicable to a wide spectrum of disorders.
Integrated Neurofeedback by Dr. Francois Dupont

The software suite is used as a neurofeedback tool, following assessment. The suite features simple training sessions for new clinicians or complex integration for experienced therapists. Applicable to ADHD, including various sub-types, this methodology is also applicable to a wide spectrum of disorders.
Troubled Youth by Linda Walker, MHR, LPC

In this suite, Ms. Walker has shared her eclectic training style and knowledge of a wide variety of biofeedback and neurofeedback therapeutic methods based on her experience working with troubled youth and their families both in the public and private sectors. Her treatment population has notable problems within the education system, due to ADHD and co-morbidities as well as paths marked with trauma from abuse, loss or family chaos.
Learn More…
Expert Opinions
by Michael Thompson & Lynda Thompson, Ph.D.

Do you both believe that EEG Biofeedback (neurofeedback) is useful for ADD/ADHD?

Absolutely! Neurofeedback (another name for EEG biofeedback) gives the individual the ability to recognise for themselves, what their brain is doing, and learn specific skills to improve their performance at school and at work. While working with A.D.H.D. children and adults, we both had an increasing realization that other therapies for children and adults diagnosed with A.D.D./ A.D.H.D. are only a partial solution. The simple use of Ritalin and other pharmaceuticals, even combined with behavioural approaches are limited, because the changes they produce are temporary. It is very clear now that A.D.D. is a neurologically based disorder. Read more…
Neurofeedback by Dr. Joel Lubar

Could you describe your current work?

My current work is primarily the development of databases and training protocols for treating individuals with attention deficit hyperactivity disorders (ADHD) and associated co-morbidities. These include learning disabilities, oppositional and anxiety disorders and other problems that are commonly associated with ADD. I also spent a number of years in my career doing research and treatment of patients with seizure disorders and epilepsy. Read more…
Press Releases
Blogs
Share Our Page
Share this post through social bookmarks.